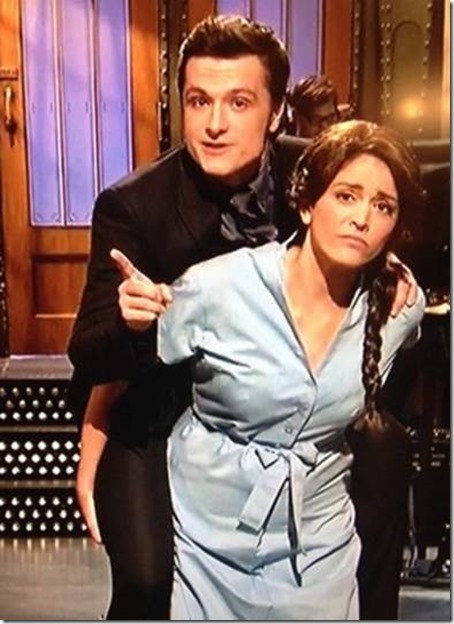 [ Part 2] [Go to part 1] These two SEO tools are good for spying with seo on competitors and also diagnosing your own website to rank better . They  are  two websites called
In short, similar web lets you get more information on competitors and see their traffic etc . and siteliner helps you find duplicate content and much more on your own blog and other websites.
SEO  AND RESEARCH TOOLS for Bloggers Part 2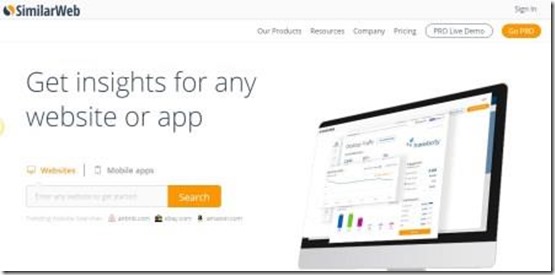 Website:http://www.similarweb.com
Description: SimilarWeb offers research tools that helps users understand insights about any websites or mobile app.
SimilarWeb offers research tools that helps users understand the traffic of the websites they visit and discover related sites.It also allows users to monitor website traffic, discover valuable insights about competitors' sites, and identify growth opportunities.
Founders: Nir CohenCategories: Market Research, Analytics, Advertising, Curated Web, Business Intelligence, Business Services, Software .
Siteliner (Copyscape Check for within your blog)

When working with SEO you're always looking for useful tools that help make valuable insights for your own blog or your clients websites.
I'd like to take some time to feature a tool I was introduced to during a recent webinar: Siteliner.
"Site Results" provide summary information about your entire site, while "Page Results" provide detailed information about a particular page. Duplicate content, is the bread and butter of Copyscape and you could say Siteline is Copyscape on steroids.
Whereas Copyscape evaluates external duplicate content issues one page at a time, Siteliner evalutes internal duplicate content issues internally within your domain. The evaluation is for all of your pages (up to 250) and is very fast.
Some of the useful  data this website tool pulls is
Each URL that the crawler finds on your website
The title tag for each page
Its "Page Power", which is basically the page's power to rank based on incoming links
Size of the page in MB
How many words are on the page
Last date the page was modified
How it works
First, you'll want to head over to Siteliner and enter in your URL
If you are looking at a site under 250 pages the service is free. Anything over 250 will cost a penny per URL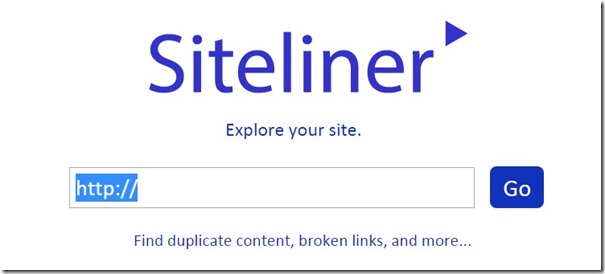 To discover more about each of the pages in question, simply click on the link in question.
You can find out more about it here
BONUS TOOLS 

LSI keyword tool
SocialBlade
Adespresso
Social AdsNinja
LSI KEYWORDS ONLINE TOOL
Available @ https://lsigraph.com/
LSI Keywords are essentially keywords related to the keyword that you search for on search engines such as Google. In short, they are keywords that are related to your main term.
Tool Screenshot: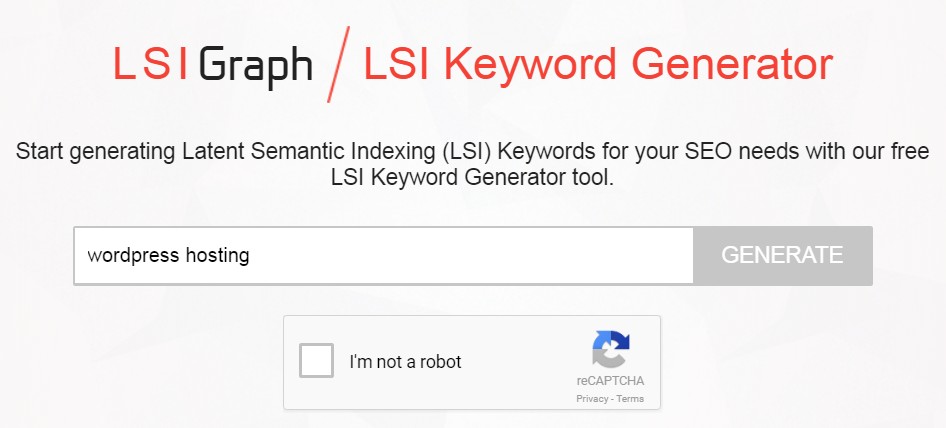 LSI keywords are words and phrases that are strongly associated with your page's topic. Check out this example keyword search  with our pdf file eg.
Advanced SEO with LSI:
Say for example you have a traveling site. The idea is that you would naturally include related words like "flights", "accommodation", "visit", "great place for a vacation" in the content. These are LSI keywords for your "traveling" topic.
Youtube Video and YT  channel Research and Analytic's Tool
I had to add this one more site as I was finishing the two of my SEO TOOLS list  as this website will help you a lot with your you tube video SEO &  channel marketing and analytics, so i will just call this a bonus listing -Making it 3.
Its called-  Social Blade
It's always a good idea to know how well your competition is doing, so you can measure your own growth. The website Socialblade gives all kinds of useful statistics on any YouTube channel, not just your own.

About Social Blade –  http://socialblade.com/
This website not only gives you tube video stats and the top youtube channel stats like views it received , possible revenue from a  channel or videos ,  top YT video channels with income but also gives you instagram and twitch stats
They also have a partner program.
Watch the video below

How to spy on facebook  Ads ?
If you are into ppc Then these two tools are  very very  good  for you to get a head start ! Adespresso Facebook tool is free to use and Social ads Ninja is a  paid tool

Adespresso Facebook spy tool : 
AdEspresso's Facebook Ads Gallery
AdEspresso's Facebook Ads Gallery is a tool where you'll see a vast collection of ad examples for FREE. It is updated with new ads every 30 minutes which is pretty incredible!

[img from http://www.jasonhjh.com/2015/12/spy-on-your-competitors-facebook-ads/]
Social Ads Ninja :
SocialAdNinja is a service that allows you quickly and easily search through thousands of Facebook Ads on many different Facebook profiles.
Updated Oct 2017  ( + Two more tools)
Keyword Density is big in 2017 ( hack to  fix keyword density)
Yes this  factor is  something every GOOD SEO watches  and you should to.The two tools  you need to do  this is  " http://tools.seobook.com/general/keyword-density/" and  http://www.seocentro.com/tools/seo/keyword-density.html .
Just  put in your main keyword your optimising for in these tools (URL),  then   go to google and check out  the top results for those keywords and input  that  link into the tool and check  their keyword density with urls.
Optimise  your own post by adding or removing certain keywords to  get correct density after comparing yours vs tops google results and density.
The closer to  the keyword density  from the top results in google your are – the better the chances  for your blog post or article to rank better.
Checking your Social Shares 
If you get a lot of likes or linked in,stumble upon and more social media shares  a nd you want to check their count here are some more tools to help you out counting them or checking  new  likes  or shares
Website: Linked in  Developer Share checker –  https://developer.linkedin.com/plugins/share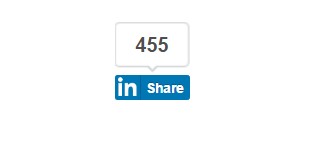 Website : http://www.getshar.es/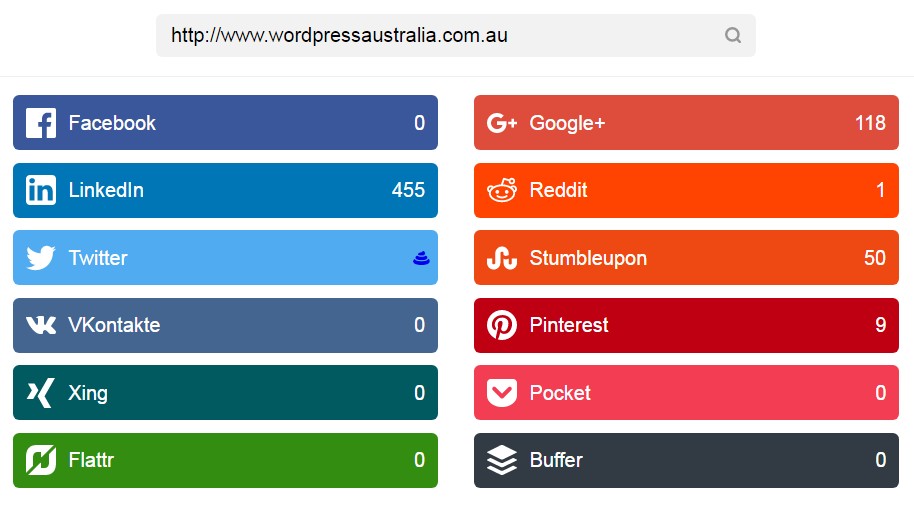 If you think of nay more useful tools that would benefit my viewers  to be added to this listing. Please leave me a comment and i will review it
Hope you got some  benefit from these awesome tools, you can check out some social media monitoring tools over here  and keep visiting our blog (bookmark) for more exciting useful SEO tools.