These two tools have long been my favourite  and do a good  jobs  of helping you in your blog or website seo.
I did  a random test of  a niche website and you can see snapshots below with these two tools.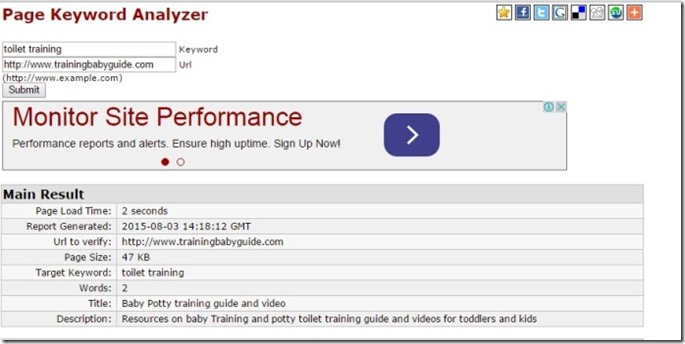 SeoCENTRO ha been my favourite  for checking meta tags description  and  keywords of a blog – Just input he url  and put in the spam  security number and off you go. If you have a blog and website and want to check how your competitor is optimising his website, this is a good tool.
You can see exactly what your  competitor is doing and do better than that.
They have a big set of tools  which is listed below , but i have just discovered rank checker and also loving it
I have just found out this website  provided to me by an  seoclerks   SEO Seller
http://smallseotools.com/keyword-position/
It is pretty good to check if you are in thetop 10 for a certain keyword in multiple engines at the same time ( google , Bing yahoo)
Here is snap shot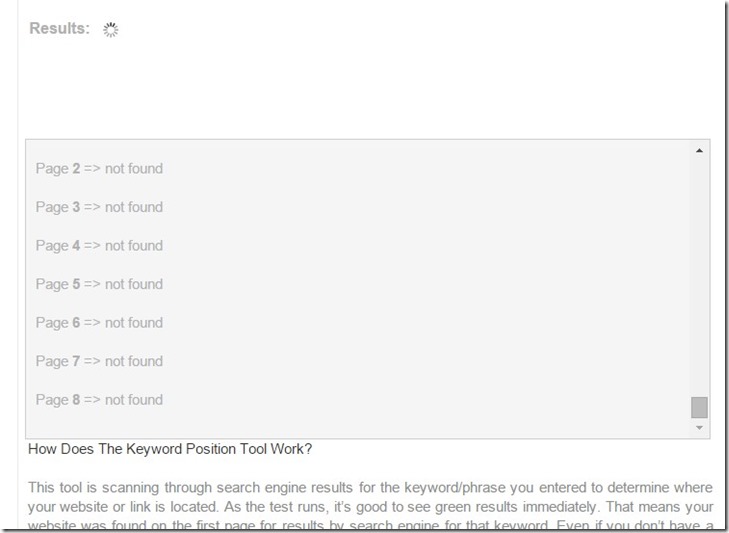 (image if it checking ranking in progress – defaults to final screen when done  below)
You can set it to check 1-10 ot 10 to 20 etc…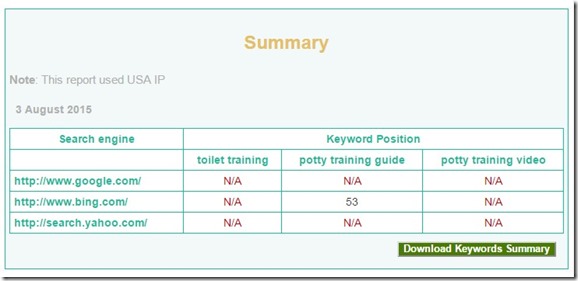 I am still exploring the other tools there which seem quite promising
They have many more free tools check it here  http://smallseotools.com/
How Does The Keyword Position Tool Work?
This tool is scanning through search engine results for the keyword/phrase you entered to determine where your website or link is located. As the test runs, it's good to see green results immediately. That means your website was found on the first page for results by search engine for that keyword. Even if you don't have a position in the top 3, a front page position is good news.
However, if your website isn't showing in the top ten pages then you have a problem. Either you haven't optimized for that keyword, or you haven't followed quality guidelines and your website may be penalized.
Featured BONUS TOOL :
Keywords Everywhere – Keyword Tool
Free Keyword Tool to view search volume and cpc at Google Analytics, Search Console, UberSuggest, Soovle & more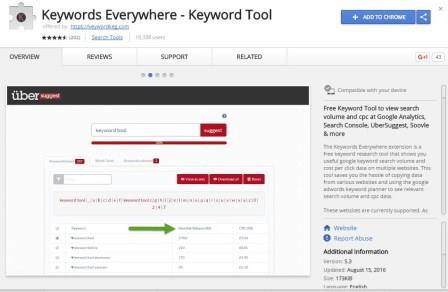 The Keywords Everywhere extension is a free keyword research tool that shows you useful google keyword search volume and cost per click data on multiple websites. This tool saves you the hassle of copying data from various websites and using the google adwords keyword planner to see relevant search volume and cpc data.
Set reminder 
You (or your cheeky stunt double) sent a reminder to check out "Keywords Everywhere – Keyword Tool" for Chrome:
https://chrome.google.com/webstore/detail/keywords-everywhere-keywo/hbapdpeemoojbophdfndmlgdhppljgmp
If you liked these tools Check out some more AWESOME  seo tools here in our other blog post.