Want A blog and also want to  "blog for free" , then youw ill need to consider one of these platforms. It doesn't matter  that your blog name will end up being one long url like – >  staceysblog.tumble.com or  —> staceysblog.blogger.com.au , but it will still be free.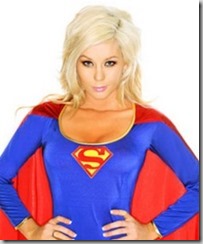 Each of the different platforms below is a good choice for hosting your own blog.
Read through and find one that's right for you and your domain!
Make it Yours with Your Own Domain
Some of these blog services  do allow you to  add a domain name  like www.yourblog.com to their  free blogger service. Your blog is yours, so you have and should use the initiative to give it a personal name! It's simple and worth it. Using your DNS records  with a domain name provider can also often get your  free blogger service looking like a self hosted blog with a proper .com url of your own.Check this blog post here on how to do this
Here is a list of some free blogger services that you can use to start up a free blog on the internet
Gives you 100% control over your site; a great option for businesses, bloggers, and designers.
This host is tailored to the writer. It is a modern platform that alleviates some stress of maintenance to give you the freedom to write.
Tumblr is a free hosting service for your domain name. This online community is close-knit and a fun option for blogging from personal to business to activist blogs! Sharing content here is easy.
This blog service is a branch of Google. You have the freedom to post whatever content you like under your own domain name.
Breezi is a graphic designer's heaven. It functions as a method of creating, designing, editing, and publishing incredible sites quickly and easily.
Dropbox turns Markdown into static sites for this writing service.
This service offers optimal development and publishing of your blog. It is run by Harp Server and Dropbox.
This host provides you with a way of displaying all of your digital content on any device. You can display full screen pictures and videos on tablets, computers, smartphones and iPods.
This option is perfect for dedicated bloggers. It is WordPress compatible. Furthermore, it is fully managed and secure while still providing your blog with room to grow.
Easy to use option simplifies blogging. Just choose an Evernote notebook, update it with your personal domain, write notes, and then tag them as published. Your published notes will be shared on your blog.
Postagon is simple and incredibly easy to use! If you get overwhelmed by the chaos and complications that can go along with website building, then Postagon is a good choice for you. The minimalist blogs on this service are neat, organized, and easy to use.
Posthaven is another simplistic option. The service is capable of use by both amateurs and professionals. It is up to date and easy to use for optimum experiences.
This unique hosting platform uses content from social media sites including Twitter and Instagram to make your own personalized blog.
Roon is a wonderfully easy way to blog. You can even use multiple platforms. Not to mention, this site is totally free!
With Scriptogram, you must host your site or blog on Dropbox. Then, this platform publishes your content.
This host service is powered by Markdown. The platform is a great option for writers as it is up to date, simple, and very user friendly!
Soup.io is a great platform for sharing content. This free host allows you to share your lifestream or tumblelog, and tailor the internet personally for you.
This service is for professionals. Businesses and journalists can use TypePad to get their ideas across. If you are unsure, know that you can opt for a 14 day free trial before agreeing to use Type Pad.
WP Engine is a platform for WordPress blogs. It hosts blogs reliably and securely while providing quick access to content.
Publish a Beautiful Blog Post Online in Seconds.
It just takes seconds to publish your article and share it with the worlds in this free service
Build community and maximize content across the web with the first complete publishing platform fully wired for social
Keep connected with us for more blogging posts and deals announced on our website.