Dont be a frog in the well
Focus on growing your business. We'll do the rest.
We are a Website Building  and SEO Agency based in Perth, Australia We cater to many aspects  of building a small business website presence online and also promotion of your business and website.

Here is what we do!
Build Websites for your Business
SEO (Optimise your Website to be found by search engines/Search Engine Optimisation)
Help Rank your websites on top of search engines for Important keywords
Create content/copy writing for your websites
Multi channel Internet marketing/promotion of your websites
Social Media Promotion and account creation for your business
Our agency knows the value of providing managed services. We are the ultimate resource for companies looking to purchase Web Strategy, Design, Marketing & Technology. We provide our clients with a strong and creative digital presence, through strategy, positioning and production.
We are listed on Google My business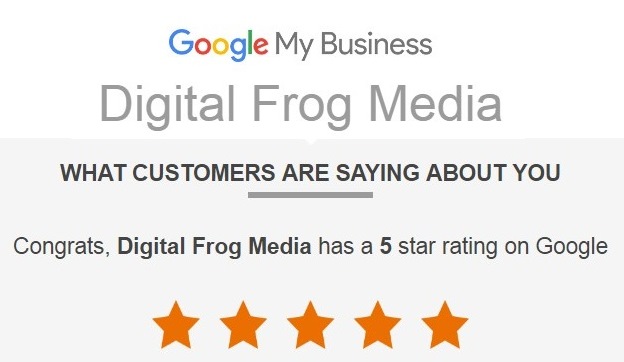 We're a specialist SEO agency that deliver results with google SEO guidelines. We are in the most competitive sectors, using a unique blend of technical and creative expertise and abreast of the constant changes in SEO. We provide audits which analyse your website to ensure the search engines are able to read and index them
SEO, PPC, Social Media Marketing, Mobile Marketing, Web Development. We offer bespoke web development for businesses of all sizes and budgets. Promote your products and services directly through our custom marketing campaigns.
We offer the best customer service among boutique digital agencies. We provide digital marketing strategy, social media management, content marketing and measurement.
Our Story
It was a wet rainy winter day when our agency started , I was tapping away furiously on the keyboard trying to meet a deadline for a client on a digital technology article  and  a frog just would not stop jumping  in the backyard.
So the name stuck "Digital Frog" and so our inspired tagline -"Dont be a frog in the well".
Grow your online presence with our 2017/18 strategy and embrace your online customers.We will help you forge your online presence with SEO, Internet Media Promotion and PPC advertising.
Media SEO Services we provide

* SEO For websites(Grey and white hat )
* Business promotion with Google advertising
* Youtube Video Marketing
* Website Promotion
* Link Building and improving rank of websites
* Google Ranking
We also provide the following services
Online SEO with Australian Focus

Expert Online Marketing

Online Marketing Software

Australia SEO Services

Marketing Your Business Online

Social Media SEO