We are not offering you Free Bing ad coupons for $500 or $200 which doesn't actually come through, but offering you much more realistic genuine PPC offers from Bing itself  to get started on their advertising platform "BING ADS" for free. We have categorised the offers according to country  and will be adding more as it gets released.
All you have to do is click the image or link  below to get the offer Bing ads coupon offer.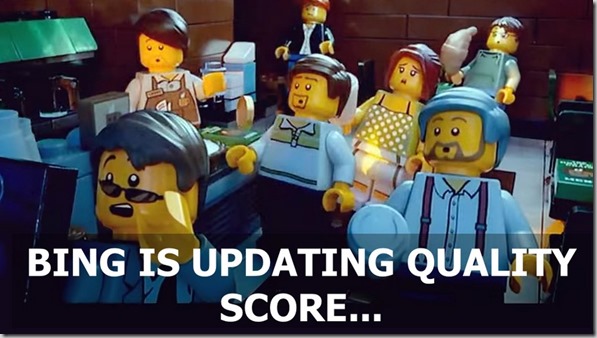 Since Bing & Yahoo have smaller advertising market shares, less advertisers are using them.
Less competition means lower cost-per-click (CPC) and higher ad rank.
How do I get and use a ad or ppc coupon?
A coupon, sometimes called a promotion code or free credit, can be used to pay your Bing Ads account charges.
You can't request coupons, but you can find them through Microsoft promotional events, online marketing drives, or other special offers. But for your convenience  we have below promotional ads/Links that can be clicked and these free advertising credit calmed.
Save Over $100 In The Next 5 Minutes with our Free Coupons for Bing.
Getting started with bing ADS and PPC
Want to see a bit more of Bing Ads? Here's a quick tour to get what you'll see as you get started.

Bing Ads: get a free Bing coupon today to run PPC advertisements on Bing and Yahoo! Search.
Free Advertising credits 2015 – Coupons for Bing PPC Adwords

1 ] New Zealand $40 offer Bing coupon – Click Image below to get offer
2 ] Australia –  $40 free coupon for bing advertising in ppc
3 ] India – Rs 1000 in Free ads with bing ads coupons Get RS1000 in free advertising with Bing Ads.
4 ] UK – get 50 Pounds In Free bing advertising
5 ] US – $50 free credit for Bing PPC
6 ] Canada – $50 In free coupons offers for PPC with bing Get the attention and sales your business deserves with $50 in free advertising with Bing Ads.
Coupon Codes You Can Use Today to Save Money
These coupons are only good for new customers.
New Business and website customers in the following markets receive free search adverting credits to help them get started:
US – $50 in Bing Ads credit –
Canada (English and French)- $50 in Bing Ads credit  –
UK – £50 in Bing Ads credit –
France – €50 in Bing Ads credit
Germany – €50 in Bing Ads credit
Brazil – R$60 in Bing Ads credit
Australia – $40 in Bing Ads credit –
New Zealand – $40 in Bing Ads credit –
India – Rs1000 in Bing Ads credit –
What Are Bing Ads?
Bing Ads is the advertising platform you use to show ads on the Bing and Yahoo search engines – also referred to as Yahoo Bing Network. You also have the ability for your ads to show on their syndicated partners such as Facebook, Amazon, Monster, WebMD, CNBC, and Viacom. They are the direct competitor to Google adwords and PPC
Setting up an Bing Ads account
Similar to Google, you'll first need to navigate to the Bing Ads login page:https://secure.bingads.microsoft.com/ and click to Sign Up button.
Enter username ,email details  etc to sign up .
Like any other advertising platform, you'll need to update your billing information before you run any ads. To do so, you'll need to click on Accounts & Billing link in the main navigation, then Payment Methods. From there, you can choose to add a card, PayPal account, check/bank transfer, or a Bing coupon.
If you require any more information, the Bing Help Center is a great resource when getting started.
How To Setup A PPC Campaign In Bing Ads
Biggest Traffic sources
For most of the world (outside of a few countries like China & Russia) there are only 3 search engines you must buy traffic from: Microsoft, Yahoo!, and Google. Russia has Yandex which is their biggest search engine and China has Baidu
Each of these US search services has massive high quality traffic sources (even with presence in other countries)
Google is branded as the #1 search engine. They also power the ads on sites like Ask, AOL & Earthlink, in addition to owning YouTube and delivering ads on many newspapers and ecommerce sites.
Yahoo! is the leading web portal with the most traffic.
Microsoft owns the default web browser and operating system.
Good Things about Bing Ads
Cheaper than Adwords
Covers both Bing & Yahoo in one Place
Easily(well…fairly easily) import your already existing Adwords campaigns
Comscore reports 26% of all searches powered by Bing
Easy to Learn if already familiar with Adwords
"Better" Reporting for some data
Bind Ad Editor similar to Adwords editor
There isn't a right or wrong answer to advertising on AdWords or Bing Ads. They're both great platforms with their own advantages and disadvantages so go get your free coupon and start testing today. We will be adding more Ad words promo codes and also more Bing adwords promo codes and coupons vouchers, so we will keep you posted, if you subscribe with our  blog here.
For more Australian Coupon Codes  check out  coupon collector website below