Below are some examples and  tips  to meets disclosure laws that most vendors will need you to  comply with  while you try and make sales  for their products. If you do not have proper disclosure  that your are promoting a certain product on your blog or website , you are at risk of  getting your commission not being given to you, while the vendor can pocket your money.
Self-disclosure

From Wikipedia, the free encyclopedia

Self-disclosure is a process of communication through which one person reveals himself or herself to another. It comprises everything an individual chooses to tell the other person about himself or herself, making him or her known. The information can be descriptive or evaluative and can include thoughts, feelings, aspirations, goals, failures, successes, fears, dreams as well as one's likes, dislikes, and favorites
Affiliate Rules For Appropriate Disclosure with product and commission promotion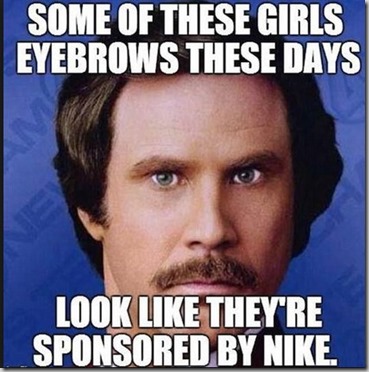 1. Linking In Articles: When using our affiliate link in an article, you must display a clear disclosure about the nature of your affiliate links and the material connection you have with our company. These disclosures must appear on the same page where the links appear, and they must be clear, conspicuous, and require no additional user interaction to read (such as clicking a link, scrolling or hovering over an element). According to the FTC: "Putting disclosures in obscure places – for example, buried on an ABOUT US or GENERAL INFO page, behind a poorly labelled hyperlink or in a terms of service agreement – isn't good enough. The average person who visits your site must be able to notice your disclosure, read it and understand it." All disclosures should appear in full, either before or in close proximity to the affiliate link itself.
Example Article Disclosure: "Disclosure: Some of the links in this post are "affiliate links." This means if you click on the link and purchase the item, I will receive an affiliate commission."
2. Linking On Social Networks : When using our affiliate links on social networks, you must also display a clear disclosure about the nature of the links and the material connection you have with our company. In the form of social media posts, these disclosures must be part of the post that contains the affiliate link.
DISCLOSURE for SOCIAL Media
Example Facebook/Google+ Disclosure: "Ad: Check out our review of "Bomerang Hosting" , and why we think it's the "best Hosting provider around"."
Example Twitter Disclosure: "Bomerang Domains" has the best Cheap Domains & hosting in the business! #ad"
(Disclosure :  i will earn heaps of $$$$$ if you go spend your bank money on  hosting and domains at Bomerang Hosting ..so go crazy and make my day .thank you)
As tweets are included in the FTC's guidelines,  it's not easy to include a message with a 140-character limit. In those cases, embed a shortened link that provides full disclosure information, and add a hashtag such as #sponsored or #ad.
Bloggers, Are You Adhering to FTC Disclosure Guidelines?
Cmp.ly, is also a tool that allows bloggers to manage their social media posts so that they follow disclosure guidelines. This includes creating a shortened link marked "disclosur.es" that sends users to the complete disclosure message. Please check in detail with FTC rules if this is valid before using
FTC Compliance
The Federal Trade Commission requires that affiliates disclose to their readers when they endorse a product and have a "material connection" to the seller of that product. These rules apply to any online review, article or endorsement that includes our affiliate link and encourages visitors to purchase our product. Disclosures are not required for links that are clearly advertisements (such as banner ads in your blog's sidebar).
By participating in our affiliate program, all affiliates must agree to comply with the Federal Trade Commission's 16 CFR § 255.5, and review and follow the suggestions outlined in their guide on How to Make Effective Disclosures in Digital Advertising.
Every time you link to Bomerang hosting in an article using your affiliate link, you must disclose the nature of your relationship with our company. Furthermore, such disclosures must be made clearly, frequently and conspicuously. Such disclosures ensure that readers can formulate an informed opinion about the information you provide by understanding the possible influence your material connection with our company might have on your endorsement of our products.
Those affiliates who do not comply with the FTC guidelines will be subject to account termination and commission reversal.
Additional Resources
1. Federal Trade Commission's 16 CFR § 255.5
2. The FTC's Revised Endorsement Guides: What People are Asking.
3. Best Practices: Blogger Disclosure Examples and Tips
4. How to Make Effective Disclosures in Digital Advertising
5.http://www.ftc.gov/sites/default/files/attachments/press-releases/ftc-staff-revises-online-advertising-disclosure-guidelines/130312dotcomdisclosures.pdf