If you want to rank to the tops of Google and gain no # 1 ranking then you need to do your Seo Right. What is right today is probably not correct tomorrow in the world of SEO. With the constant update in google Ranking algorithms you need to be on the ball if you want your website to be on the top of the search results – be it google , Bing or yahoo. [updated for 2017]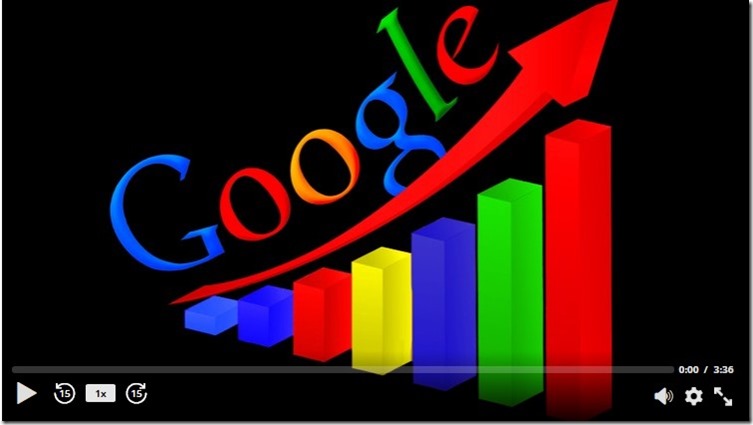 Image taken from https://www.udemy.com/seo-secret-2015-easy-fast-way-to-get-rank-1-on-google/ (Step-by-step SEO Course to Rank #1 on Google. Get more traffic thanks to SEO)
I am a member of warrior forums and recently they had a thread on what's working for seo in 2017.it was interesting to see that things had indeed changed, but not so much apart from a "rank bot" google automated ranking ( artificial intelligence bot) mechanism contributing to the ranking factor.
The ranking factors discussed here are mainly offpage factors like backlinks etc , rather than onpage factors  which is easy to do yourself. We all know good content (500 + words) and Good backlinks help ranking, so we will focus on the other factors over here.
So here are the tips from the WF forums broken up into more detail also with some of my input which helps ranking.
Tips to top ranking in 2017
Blogging  ( regular blogging at least minimum 3 posts in a month)
Guest Post ( writing articles on niche related  blogs with link backs)
PBN ( getting backlinks from  good blogs which will pass link juice)
QNA  ( backlinks from   question and answer sites like yahoo answers , quora  etc)
Participate on Discussion Sites or forum Posting ( get links from popular and high traffic forums  related to your niche)
Infographics & PPT submissions ( submissions  to  slide share, isuu and other similar sites + pinterest for infographics)
Influence Marketing ( get high pr links from  top authority (like huffingtonpost etc) or tweets from high profile twitter profiles)
Article submission ( high quality Press releases and automated article submission)
Image submission or Image SEO ( distribution to image upload  websites with relevant images and links + text and image SEO optimisation)
Video marketing ( distribute  relevant videos  to youtube , vimeo  etc with link backs to website url or other HQ videos)
Social Channel Promotion (get tweets , retweets , instagram shares,  facebook mentions and likes  + pinterst pins on your urls)
Commenting on popular niche related blogs ( leave useful comments with your backlinks on relevant high authority+traffic  blogs that will pass some traffic your way)
Out of all the above factors back linking is still one of the most important factor in ranking and you need to get this right. The back linking keyword ratio is not much talked about as often but plays an important part in ranking
Understand Anchor Text
Correctly using anchor text is one of the most important link building factors, but many still get it wrong. I have written a 7,000 word guide on this topic, but let me explain the most important elements.
Percentages that have worked for the past couple of years:
Exact match anchors: less than 1%

LSI, partial match anchors: ~ 1-5%

Branded anchors: ~ 50%

Naked link anchors: ~ 25%

Generic anchors: ~ 20%
Most apt Blog Post content length
Longer articles, between 1,200 to 1,500 words, perform better in search, on average, Laetsch says. "It's significantly different than it was two or three years ago, when 300 words was a pretty long page. Longer articles are getting more traffic, and they're ranking higher in SEO, especially for competitive terms .There are off course other factors also that contribute to ranking like mobile responsive page, Security (https), Page speed etc
If you want to know more in-depth how to rank in 2017 in google , maybe you should consider taking a SEO course to help you get there, udemy has many seo gurus constantly updating their courses on the udemy platform . Check out this course – SEO Secret 2017- How to Rank #1 on Google – Get Free Traffic by Greg Lata  price – $20
The most important SEO tip for 2017 is to focus on your audience, In the past, it was about marketers trying to promote what they wanted people to see. Today it's about delivering what people actually want to see that will give you an SEO ranking boost." The search engine just got smarter in 2017 and Seo's will have to keep a constant eye on it. Good luck to your no#1 ranking.