A landing page is the first page that visitors see after clicking on your banner ad, PPC ad, or promotional email.
Forget optimizely , ubounce and all that jazz. What makes a landing page Good is the content on it ( which sells stuff) and the way you structure that content. Design helps in making  it just look nice.
There is an amazing product that I bought recently that gives you detailed listed tips to create the prefect landing page . Check it out here
But , So how do you organize this content?
Heres how ?
The 11 essential
landing page elements every page must have
1. Headline

2. Subheadline

3. Image

4. Video (if you are using this instead of image)

5. Brief Copy

6. Call to Action

7. Trust Signals

8. Explanation of the Product or Service

9. Benefits of the Product or Service

10. Testimonials

11. More Call To Action
Longform sales pages have recently become more popular. Marketers have realized that the short-and-easy capture forms may not be enough to encourage a conversion.  For headline – A well crafted USP sets clear expectations for your customers and allows them to understand why they should care.
The important point to remember here is that you need to communicate the benefit of your offering first. Then, and only then, do you start to add features – which are typically directed towards those who require more detail in order to make a decision.
Tools for building landing pages
There are many great tools for building landing pages. Check out these options:
· Unbounce. Most powerful. Here's a Landing Page Design Kit you can use with Unbounce.

· InstaPage. They do automatic A/B testing for you.

· KickoffLabs. Viral landing pages.

· LaunchRock is for "launching soon" type of landing pages.

· For WordPress landing pages check out Premise and MaxLanding.
Here is a close example pic of a landing page
Eg. From ubounce.com
Your landing page pretty much determines the success of your ad campaign. Good landing page = good ROI. Crappy landing page and you have just (needlessly) wasted your money. All good landing pages follow a certain structure. You should never drive traffic from your promotional campaigns – whatever they are – onto your website's home page.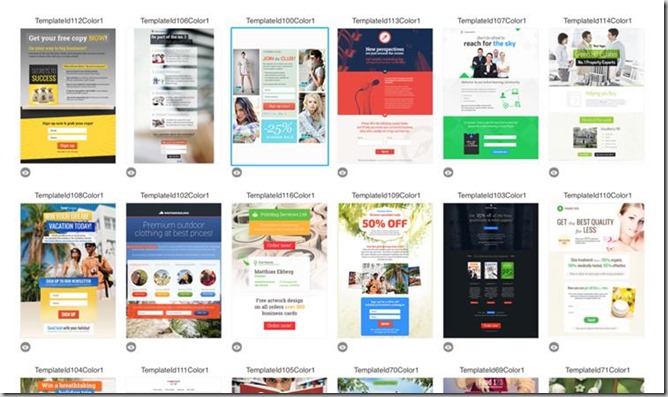 Img from http://blog.getresponse.com
So in a nutshell short copy performs better when the offer is free, very cheap or in some other way not intimidating. Also, when it's an impulse buy or gives an emotional satisfaction (concert tickets, candy, something beautiful).
Long copy is more suitable for expensive or complex product. But this can still differ based on product you're selling, so testing is always recommended
GOOD LUCK!! And if you are going to create a landing page soon, I think you should definitely check this landing page review out (Pic Link Below).
I recommend it!