For less than a "60 Cents" a day, you can get online with a professionally designed website.
The cost of building a website vs renting a website
Why pay a fortune for a web-designer or  to a webdesign agency, when you can just quickly rent a website for minimum cost.
With the new on-line revolution virtually taking over the world (Smartphones, Tablets, Facebook) the importance of having an online presence via a  "affordable website" has become even more important for  every business.
It does not matter today if you are a brick or mortar business or a trades person or a service provider, people today  are increasingly searching the internet for businesses that are on-line offering their services.
We  at "Digital Frog" have the right choice for you called the "Small Business Starter Pack".  Read more..
Our Google listing page-  Find us on Google+
Small Business Starter Pack
Unlike other business website providers who charge a hefty fee and provide less, we provide  all the essentials  to get you on-line –  a basic professional four page website.  The business website we provide you will have a contact form, where your potential customers can send an enquiry direct to your email or then get in touch with you via your provided contact number.
The website will have other advanced options for your customers to connect with you via Facebook, twitter and other latest internet social websites.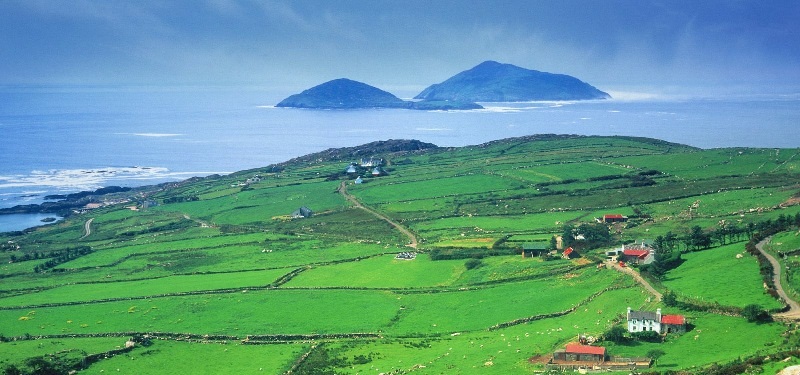 The four pages we provide in this package will include a:
Homepage
About Page
Blog/Article/Landing page
Contact page.
You can also choose to have a blog page if you wish to have a live blog on your website as well. You will have the option to be able to add pages  and add content on your own once the website is set up.
The Rent  A Website Concept
You might ask, why rent a website.
A good professional website can cost anywhere between $500 to $5000 with possible added ongoing costs which does not make it affordable or cheap.  As we provide only a basic professional four page website and you actually  rent the website , we can afford to keep the costs down.
Here is what "WebsitebuilderExpert.com" says about cost

Expect to pay between $300 and $1,000 for template customization. The cost varies depending on how much work you want to be done – such as adding a header image, moving the logo location, creating a fixed navigation bar, changing the overall layout design, etc. CUSTOM WEBSITEDESIGN (cost $5,000 – $10,000+)
You will always have the option of owning or purchasing the website  outright for a fee if your business improves and you want to expand or upgrade.
We do not charge you any monthly fees, you only pay a small amount each year to renew you website. Any changes needed to be done by us to the website once it's initially set up  will incur a small minimum service charge.
This concept can be very useful to businesses that just need an on-line presence on the internet or are just starting up and want to tap additional customers via the internet. We do the hard work of setting up your business website, so you don't have to do a thing and just get on with your business.
With Renting -a-Website you don't have to worry about upgrading and maintaining your website, we take care of it all for you.
Rental plans are a minimum of 12 months and you can buy out your website any time or ask for a more customised upgrade package if you want to us to spruce up your website a bit.
Getting your Business  on the internet
Social Media sites are the ideal for customer interaction. What better way than to connect your customer with each other so they can become a resource for each other and give you valuable information in the process. Build relationships with your customers, improve customer loyalty, and increase sales.
Deciding to Rent-a-Website can save you time and money! We have no monthly fee plan  but have a small setup fee with a reasonable yearly renewal fee. Once the website has been completed, you only pay  if you want any additional work done on the website as and when you need it.
Not only does this keep your costs low, it also allows you to create an effective budget, regulate cash flow and maximize your business capital.
Some Advantages of Renting your Website:
 Hassle free, with all technical maintenance and upgrading of your website taken care of by us
Cost-effective and cash flow positive with minimum ongoing costs
Able to provide a website address  to your customers or on your business card
Website rental is tax deductible as a business expense
The Importance of Having a Website:
With the dotcom revolution virtually taking over the world having a website is crucial to any business looking to use the Internet as a basis to increase sales and profits.  Your website needs to look professional and presentable to your potential customers.
Unlike other website rental companies our websites are built using the award winning content management system – WordPress.
We will provide you with a website designed and built with your branding in mind so you can promote your business in the best possible way.
How we keep our charges low & affordable
We provide a cheaper .com domain rather than the .com.au domain
We have a leading business hosting provider for domains and hosting (godaddy.com)
We have a low cost professional design provider (elegant themes) that we use for your websites
It does not matter where your business is located. Whether you are based in Sydney, Melbourne, Brisbane, Adelaide, Perth, Hobart, Canberra, Darwin, or neighbouring towns around these cities, we will certainly have something to offer to your business.
TERMS AND CONDITIONS
Things to consider when deciding to start your rental plan:
1. All rental plans are a minimum of 12 months. There is no maximum time period on your plan, you can rent your website for as long as you like.
2. You will be able to access content pages to make text changes if you like.
3. Extra work that you request after the website is established will be charged at an hourly rate of $25.00. Extra pages outside what is included in each plan will cost $10 per page.
4. Payment of website rental plans will be either via direct deposit into our account or via paypal. The initial set up fee $200 will be paid to us via direct deposit upon acceptance of your rental agreement and before any work will be done on your website.
5. Once we have received payment for set up and information from you including text and images to be used within your site it will take 2 to 7 days to build and go live. With advanced E-commerce and Social Networking plans, sites may take up more time and will be advised accordingly when order is made.