So how  do you find a real speedy  server for hosting your blog or website.  If you are looking purely  for speed of your server, you will be a bit disappointed  as prices for this are ridiculous.
Price for a truly fast server in Australia or US can be anywhere from $25 a month for a decent speed to $1000 a month for super fast speed.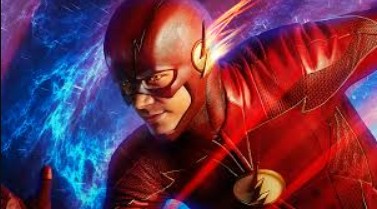 The question you need to ask yourself is, Do i really need a blazing fast  hosting server ?
We have done the research , so you can make the right choice and what we found is  that while  a fast hosting plan definitely helps, but  is not necessary. As long as you got a  decent hosting server with good speeds you can still rank and bank and make sales with your website or blog.
Speed is still one of the keys to making sure that your site can grow and remain healthy, but doesn't mean you cant rank no #1 in Google.
Below is  a snapshot taken from pingdomtools one of the top speed measuring  portals online , that show you that you don't need the fastest server to rank no # 1 in Google.
Everyone knows  that to rank no# 1 in Google   means you are at the top of your game ,so that's proof enough for  choosing a good host.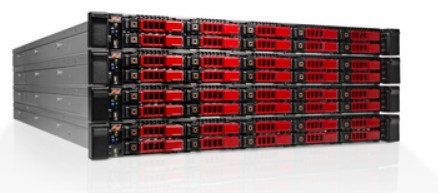 As you can see there are  different hosts showing different speeds  but still manage to rank in the top 10 page  for Google Australia ranking for these keywords
Keywords used
# best website hosting Australia
# fast speed hosting for blogs
Here are the speed test results:
Venture harbour – http://www.ventureharbour.com

Venture harbour is hosted by  Bluehost as they say , but are more likely to be with  wp engine  as they have outgrown bluehost. According to webhosting hero,  they use cloud flare service  to fasten their hosting  further.
Mango matter ( Presidium)
Mangomatter uses Presidium, but its name servers are also handled by cloud flare  which is a free cdn service  to fasten up loading of pages.
Digital Grog (Hostmonster)

Hostmonster is a budget host  and if you are buying  this  hosting to start a beginner site  thats okay, you can  also use Free  CDN servers like cloudflare if you want and extra speed boost.
Au.pc mag ( akamai/ awsdns)

Au.pcmag  has akamai tech handling their CDN dns servers  for speed,  dns tools did not show host server.Its also showing  records for awsdns  which could be amazon hosting.
Digital Frog (Hostgator)

Hosted at hostgator hosting , digital frog  is not bad at the speed and is good for starter and medium websites. A stated above it will do well for  upto 1000 to 2000 hits a days comfortably ,  and you can support it via free CDN and wp plugins to gain a bit more speed and optimisation if needed. Its worked well for us.
Ben allert ( godaddy hosting)

Godaddy  has  done not too bad for the price , but we definitely recommend using optimisation plugins  and Free CDN servers  to give a speed boost as speeds with go daddy can be up and down on shared servers. They are nicely suited for beginner websites with their pricing structure and  starter specials ($1 hosting)
Australian Property market (bluehost)

APM is supported by bluehost  hosting and is not to bad for a shared hosting plan. They website performance grade is not too bad at 78 as well. Its a good host  for a budget  hosting plan. They have $3.95 deals and sometimes if your lucky you can grab a $2.95 hosting deal.
Australian Business report ( Hostmonster)

Hostmonster has  good budget plans and are suitable  for beginners. They have good upgrade plans if you think you have outgrown your shared  servers plans.
Most of these websites tested use  wordpress. WordPress is probably the easiest and most powerful blogging solution available today. Pingdom tools analyses uses   fastest web hosting providers by comparing the speed of page loading, server location, and uptime percentages.

These page speed tests were done using Melbourne, Australia
There's plenty of competition among the fastest web hosting providers, which means they're in constant competition to maintain the fastest page loading times possible.
What does these test results tell us , you can  buy fast speed hosting  but necessarily does not mean you can rank on top of google at no #1. But  you can still rank at no #1 in google or in the top 10 or top 20 , if you have medium to decent speeds, but good seo and optimisation for your blog or website
If you want  to use the $25 to $500 a month and upwards here are the hosts to use
Pressidium
WpEngine
Amazon Hosting
VIP wordpress hosting
And if you want budget hosts and still want to rank with optimisation and good SEO while not breaking the bank  then these are the hosts you can use
Hostgator
Hostmonster
Godaddy
Bluehost
Inmotion Hosting
How does the 99% uptime claim works
A web host that claims to have a 99% uptime percentage may have up to 7 hours of down time per month. Web hosts that boast uptimes of 99.9% might have sites down for about 45 minutes a month and web hosts that claim to have a rate of 99.99% could actually be down for 5 minutes or less.
Speed up your wordpress blogs with these WP plugins
The need for speed should not end with  getting a fast hosting provider. You  should definitely use handy plugins that can increase the speed of your medium to fast servers  with server front end and speed optimisations. Below are a few plugins that will optimise or enhance  your wordpress website to make it just that little bit faster on the front end. Your hosting provider takes care of speed at the server end.
Here are some of my favourite WordPress plugins:
WP super cache
This plugin generates static html files from your dynamic WordPress blog. After a html file is generated your webserver will serve that file instead of processing the comparatively heavier and more expensive WordPress PHP scripts.
99% of your visitors will be served static html files. One cached file can be served thousands of times.
Supercached static files can be served by PHP and this is the recommended way of using the plugin. The plugin will serve a "super cached" file if it exists and it's almost as fast as the mod_rewrite method.
WP optimize
WP–Optimize removes these unnecessary post revisions, freeing up valuable Megabytes of data and increasing speed and efficiency. WP-Optimize is an effective tool for automatically cleaning your WordPress database so that it runs at maximum efficiency.
MAJOR FEATURES
Removes all unnecessary data (e.g. trashed/unapproved/spam comments, stale data) plus pingbacks, trackbacks and expired transient options

Compact/de-fragment MySQL tables with a button-press
Detailed control of which optimizations you wish to carry out
Wp rocket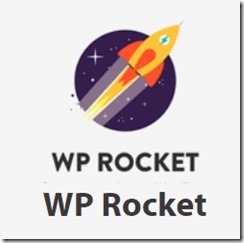 WP Rocket is a WordPress speed optimization plugin. Just some of its features include page caching, GZIP compression and defer JS loading. Speed up your WordPress website, more traffic, conversions and money with WP Rocket caching plugin.
WP Rocket reduces the weight of your HTML, JavaScript and CSS files through minification. Lighter files means faster load time
Tools to find out who is hosting website:
Data sources: BestHostRatings' uptime study, Pingdom.
Since 2013, we've used  Hostgator shared hosting @ $5.95/month for to host a large number of smaller websites that we own.  Many cheaper web hosting companies I've used, get you started on a low price and then sell different features to you every five minutes.
While Hostgator is cheap, they do not compromise on the quality of their service. Granted, they're not the best, but they're definitely the best web hosting company in the category of budget web hosts.