Tattoo designs and ideas are catching on rapidly in recent times. Tattoos are no more the domain of bikers and outlaws as in ancient history and boring old stories. Today's tattoos are cool and hip and so are the people sporting it. Tattoos are now had as a personal choice or then as a fashion accessory and people choose a tattoo design to show their love for someone , show their love for a sport or just about anything . The designs for tattoos are getting more intricate, customised and complex and have long gone past the old black and white tattoo age with tattoos now done in glorious colour and also sometimes having a 3Dimensional effect.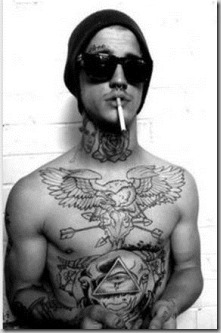 There are some great complex art designs that some tattooist's pull off that can sometimes put some well established artists to shame. Choosing a design for your 1st-tatoo can be a bit hard as it's a lifelong decision and you want to get it right. So let's go check some not to dos before you get your design finalised.
What not to do – Checklist for tattoo
Do not get your design in a hurry. Spend a day or two before actually deciding on a design, preferably checking gout many designs before you decide on one. It's going to be there for a long time. Don't spend more than two days or your will be trying to decide for ever.
· If your tattoo is going to involve text or fonts or other languages, make sure it is spelled right or then proof read from a reliable source
· Avoid any tattoo's whose designs are similar to gentialia
· Ribbons and bows can have a sweet and seductive charm to them but placed in the wrong place it can be a regret that you have later
Choosing a right design that your wont regret
· Make sure your tattoo is for your gender. "Tattoo for men" or "tattoo for girls" can be different and be sure to talk with your tattooist before deciding on your design.
· Choose a design or idea that you have which will have personal significance
· Don't make a design decision that you would later decide to cover up or remove. Now this can't really be guaranteed with a whole life ahead of you, but it is something to keep in mind.
· If your tatt is about you, choose one that really represents your life
· Verse and lettering tattoos can express your favourite sentiment  and inspire you everyday
Last of all there is a new wave of new kind of tattoos like barcodes tattoo and Microchips inserted under skin , do you really want this .Make sure if you really want a barcode on your arm that is just really a number .
You surely don't want something like this below "throw it in her butt"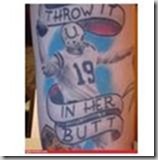 image cc jedimenta 44@Flickr
Where to get my tattoo
Tattoo placement should be given much thought after you decide on your tattoo design, nothing should be more important than the overall effect your tattoo has on your body. Placement of tattoos are becoming more bold with some people placing tattoos on their lips , eyelids , ( yes armpits) , and also genitals among other places.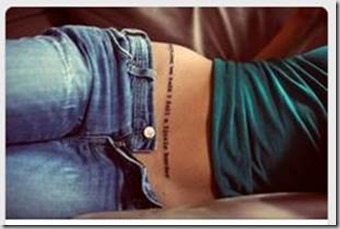 Best places to get tattoo designs and ideas
· Safest and most visible place is either the forearms or biceps for guys and it works for girls as well
· Girls seem to also like the navel and the area on the back under the neck
· The front of the chest or breast is also becoming a popular area for getting your tatt
· The leg and ankle tatts are also quite popular
How tattoos work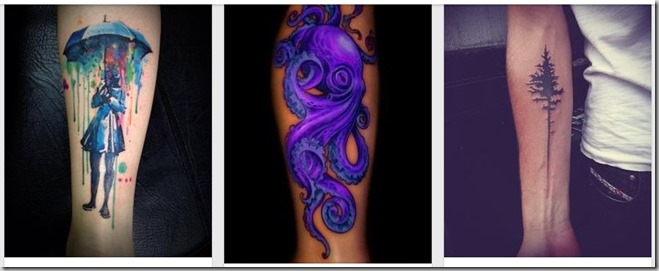 The tattoo machine was invented by Samuel O'Reilly in the late 1800s. Tattoos are created by injecting ink into a person's skin. The tattoo needle or drill punctures the skin between 50 and 3,000 times per minute injecting ink into the skin to make the design. The design itself is made by the skills of the tatt artist holding the drill or needle. So the better the tattooist the better your design will look.
When you look at a person's tattoo, you're seeing the ink through the epidermis or the outer layer of skin. The ink is actually in the dermis, which is the second layer of the skin. The cells of the dermis are far more stable than the cells of the epidermis, so the tattoo's ink will stay in place, with minor fading and dispersion, for a person's entire life.
Got some designs and ideas yet for your tattoo ?
Here are some tattoo keywords to ponder about
[ butterfly ] [ anchor ] [infinity ] [ dreamcatcher ] [ Sugar skull ] [ angel ]
[ lotus ] [ hummingbird ]
[Geisha] [ Rose ] [Miami] [ Symbol ] [snake ] [ Gecko ] [Nail ] [Celebrity]
If you still don't have any ideas for your tattoo, keep a notepad handy and note down any ideas or drawings as you go or capture it on your smartphone for use later. Designers or tatooists can often help with ideas on your designs. Miami ink tattoos which is one of the leading tattoo design shop has a readymade custom design that you can check out before your big ink day, good designs but you need to pay to get those designs. Check it out to get some inspiration.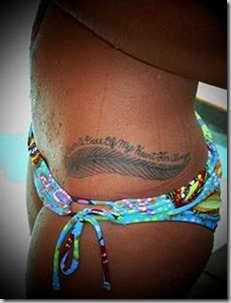 If you are still lost of design ideas or just can't seem to decide on the perfect design fit, take the time to find an artist that will work with you to create something unique. Or then get  a tatoo design pack here to get some inspiration.
CELEBRITY and STAR tatoos
Katie Price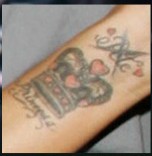 Crown with "Princess" for her daughter and "Pete" for now ex-hubby Peter Andre
Amy whinehouse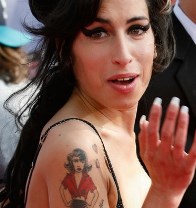 Pinup girl on her arm.
Mike tyson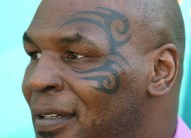 The famous hangover tatoo
I have a tattoo but not like it anymore ( tattoo removal )
Well if you have chickened out by now, then maybe a tattoo sticker or a temporary tattoo is more your thing, like a henna tattoo. But what supposed you actually got a tattoo and the person name you inked tuned out to be a total loser or you just don't like the design anymore.
There are Two options – one is the up to now traditional method of enhancing your old tattoo with a new design over it or camofloughing it to make a new design or then use on of the newer technologies that actually removes the ink from your skin , but is also quite pricey.
GOOD LUCK on your new tatt!
If you don't see this internet marketing blog updated in the next few weeks you know it's because I'm getting my new tatt. S – cheers guest post by Sheldon. Get your Design now!